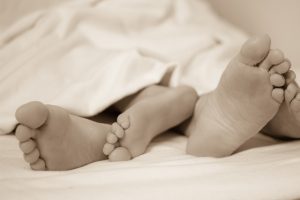 Almost every man will have to cope at some point in his life with erectile dysfunction. This is an inevitable but fairly common phenomenon at some point in life. However, if the problem is chronic and repeated, professional intervention may be required.
Erectile dysfunction may have many different characteristics:
Lack of sexual desire, or weak desire.
Difficulty in gaining a strong erection.
An inability to keep the erection long enough for a relationship.
Ejaculation is rapid or delayed
Difficulties in sexual desire can be very frustrating and can seriously impair self-image and intimate communication between spouses. If in one or more of the three cases you have difficulty functioning in each of these areas, it is a chronic concern that you should consider and look for in order to significantly improve your quality of life and your relationship.
The causes of the common phenomenon are varied, and the causes of impotence can be divided into two main parts.
Mental factors
When erectile dysfunction is frequent, and especially when it does not prevent involuntary erections such as morning erection, in most cases it is impotence from psychological factors. These factors are many and varied, constitute about fifty cases of impotence and must be carefully examined.
Low self-esteem – may cause performance anxiety, a great sense of guilt about sexual performance, and difficulties in security and the ability to experience intimacy, which is a precondition for safe sex.
Stress as a result of problems at work, concern for children and all the hassles and daily tasks may have a significant impact on sexual function.
If there is difficulty in satisfying the partner, it may create a negative vicious cycle that will increase as the levels of guilt and anxiety increase and feed themselves.
Depression can cause a significant reduction in libido and sexual function. The use of antidepressants may also make it difficult to achieve erection or the ability to achieve orgasm.
Physical factors
In many other cases, physical characteristics may affect sexual function.
Heart and blood vessel problems can make it difficult to fill the tissues of the penis with the blood as required.
high blood pressure
Using dangerous drugs, excessive alcohol consumption, and smoking tobacco products regularly can cause acute impotence.
diabetes mellitus
Neurological diseases like Parkinson's or Alzheimer's
Injuries in the lower spine area
Obesity
what can be done?
Today there are many solutions to the problem of impotence on all levels. The discourse that has become more open on the subject enables us to receive a response and improve the quality of life. Cognitive behavioral therapy or conversational psychotherapy may help to overcome anxiety and barriers to sexual functioning and there are many effective drug treatments. Today, these drug solutions can also be taken from a natural and safe source that can dramatically change your sex life.
Jumbo007 invites you to experience oral gels that allow you to improve your sexual function drastically from the first use of a quick and over-the-counter effect. For delivery to the house in total discretion, we invite you to contact us today.